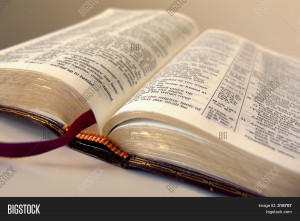 Weekly Devotional from Will
September 18th, 2020
Scripture:
1 Corinthians 11:1"Be imitators of me, as I am of Christ."
Meditation:
While Jesus' perfect human life cannot be replicated, it must be imitated. The apostle Paul defines a dimension of his ministry among the Christians at Corinth as one of imitation. Imitating Christ is the simplest, yet the most demanding, duty of our faith. The life of Christ ought to shape our attitudes, affections, decisions, and our way of relating with those easy to love and those hard to love. Indeed, those of us who want to claim the title "disciple," imitating Christ is not an option among many, but it is the only way we live out our faithfulness to Him.
I wonder sometimes, as did Soren Kierkegaard, if I am more of an admirer of Christ rather than an imitator. Kierkegaard, the Danish philosopher of the 19th century, wrote the following in his classic Practice in Christianity: "Now, it is of course well known that Christ continually uses the expression 'imitators.' He never says that he asks for admirers, adoring admirers, adherents; and when he uses the expression 'follower' he always explains it in such a way that one perceives that 'imitators' is meant by it, that is not adherents of a teaching but imitators of a life." Admirers are those who want Jesus' benefits but not His commands. Admiration becomes adoration when we not only want the benefits of Christ, but also the instruction He gives for a life of faithful discipleship.
Prayer:
Loving God, in Jesus Christ you have shown us what it truly means to be truly human. Christ showed us what it looks like to live your law in its fullness. We know that our Christian lives are to be defined not by just what we say, but also by what we do in loving You and neighbor. Help us to not be only hearers of the word but doers so that we might experience the full benefits of knowing Christ our Lord. Amen.
---
Blog Author
Updates and News for First Presbyterian Church in Kilgore, Texas