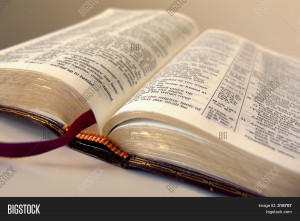 Weekly Devotional from Will
October 16, 2020
Scripture: Acts 28:1, 8, and 9
1After we had reached safety, we then learned that the island was called Malta. 8 It so happened that the father of Publius lay sick in bed with fever and dysentery. Paul visited him and cured him by praying and putting his hands on him. 9 After this happened, the rest of the people on the island who had diseases also came and were cured.
Meditation:
Never Waste A Detour
We remember from last week's devotional that Paul had set sail for Rome when he and his traveling companions encountered a storm on the sea. The ship was no match for the waves and the wind; the ship had been badly damaged. More time on the open water in the broken ship would have meant certain death. Finally, someone noticed a bay with a beach upon which to run the ship ashore, and thus seek refuge. It was called the island of Malta.
We have all been to Malta. Malta was an unexpected detour for Paul and his fellow prisoners. Life is full of them. Some of us never expected to end up in places that we found ourselves in after we had gone through one of life's storms. Try as we might, there is nothing we can do to prevent the detours. The question we must consider is this: what will we do when we arrive in our own "Malta?" Winston Churchill said never waste a crisis. Paul shows us that we ought not waste a detour. While Paul is in Malta, he does not give in to worry and fear but uses his time there to do good by healing the sick. Through his actions, he pointed to God's kingdom. When we get to an unexpected place, may we ponder how we might show forth God's coming kingdom for a world in desperate need of it.
Prayer:From John Wesley
You are never tired, O Lord, of doing us good. Let us never be weary of doing your service. But as you have pleasure in the well-being of your servants, let us take pleasure in the service of our Lord and abound in your work and in your love and praise evermore. Amen.
---
Blog Author
Updates and News for First Presbyterian Church in Kilgore, Texas